Although France's way of doing business in wine is peculiar, there is one place in France that is even more so: Bordeaux. The classification system (Grands Crus Classés de 1855, Saint-Emilion, Crus Bourgeois, etc.), the merchants, the Primeurs and the Place de Bordeaux make the region difficult to understand from the outside. The region's fame comes mainly from its History: Eleanor of Aquitaine, a central figure of French royalty, married the future King of England in 1152.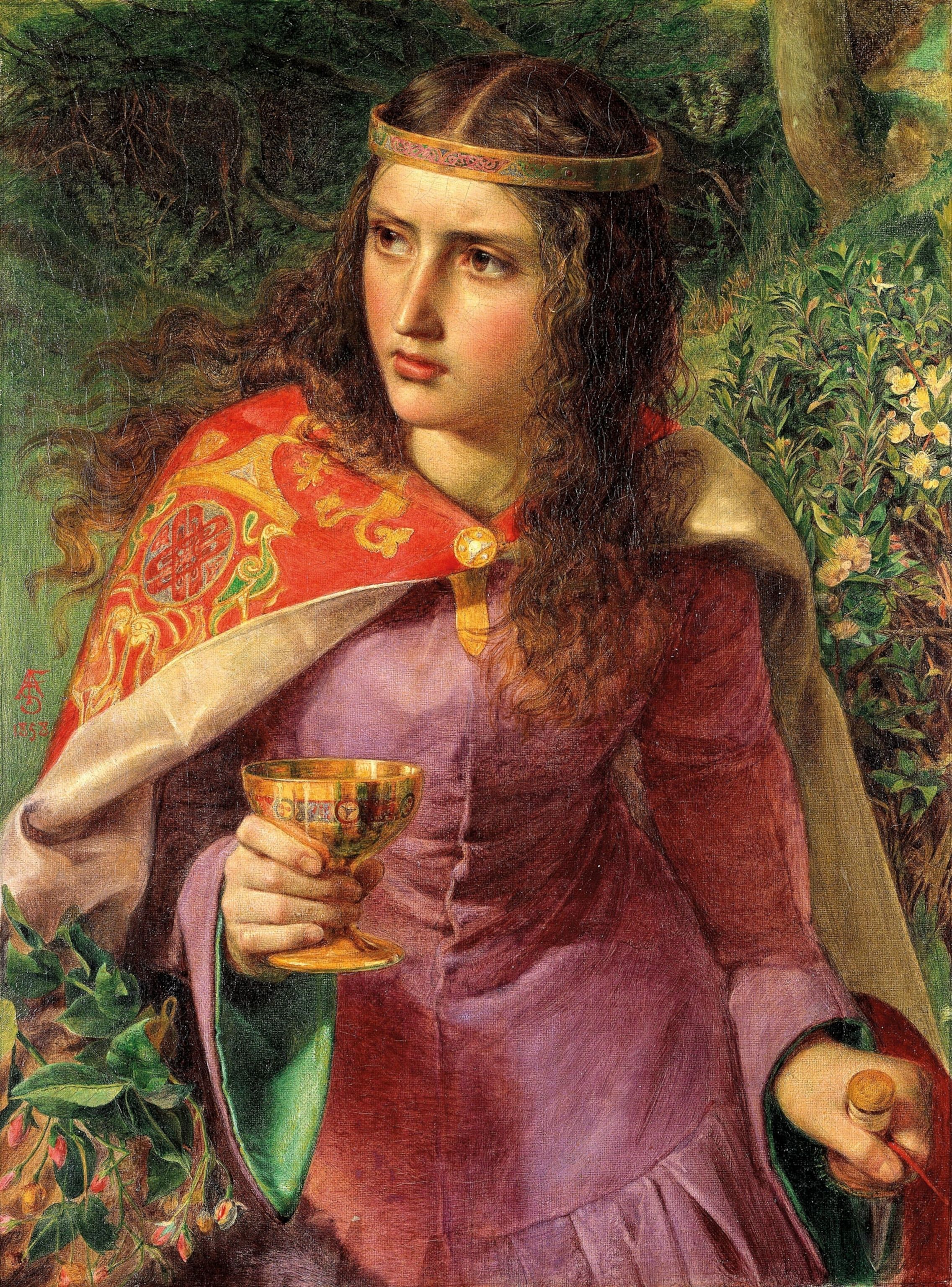 The exchanges between Bordeaux and England were then very favorable, and the wines of Bordeaux were found on the best tables of the country. Later, the 1855 classification added to the popularity of the region, as we know it today.
Linked to these Grands Crus, other people worked for the popularity of Bordeaux, and eventually became very popular as well. Oenologists, they are today what we call "flying winemakers": their advice is sought-after all over the world in order to produce the best possible wines.
These oenologists, now consultants, work with most of the Grands Crus Classés of Bordeaux. Our friend and partner Borderac, who sources our Bordeaux wines for Bruno Lafon Selection, represents a few Châteaux that are consulted by two of the best oenologists in the world: Eric Boissenot and Michel Rolland.
ERIC BOISSENOT
Considered as the reference for the Left Bank and specially the Medoc's estates, Eric Boissenot, son of late Jacques Boissenot (consultant as well!), started in the family estate at age 14. Graduated with an oenology diploma at age 22, Eric pursued his career with a PHD in ampelography. During the 5 years that followed, he studied in depth the terroir of Médoc, looking into the relation of the soil with the quality of the grapes. No wonder he is THE reference for the Médoc!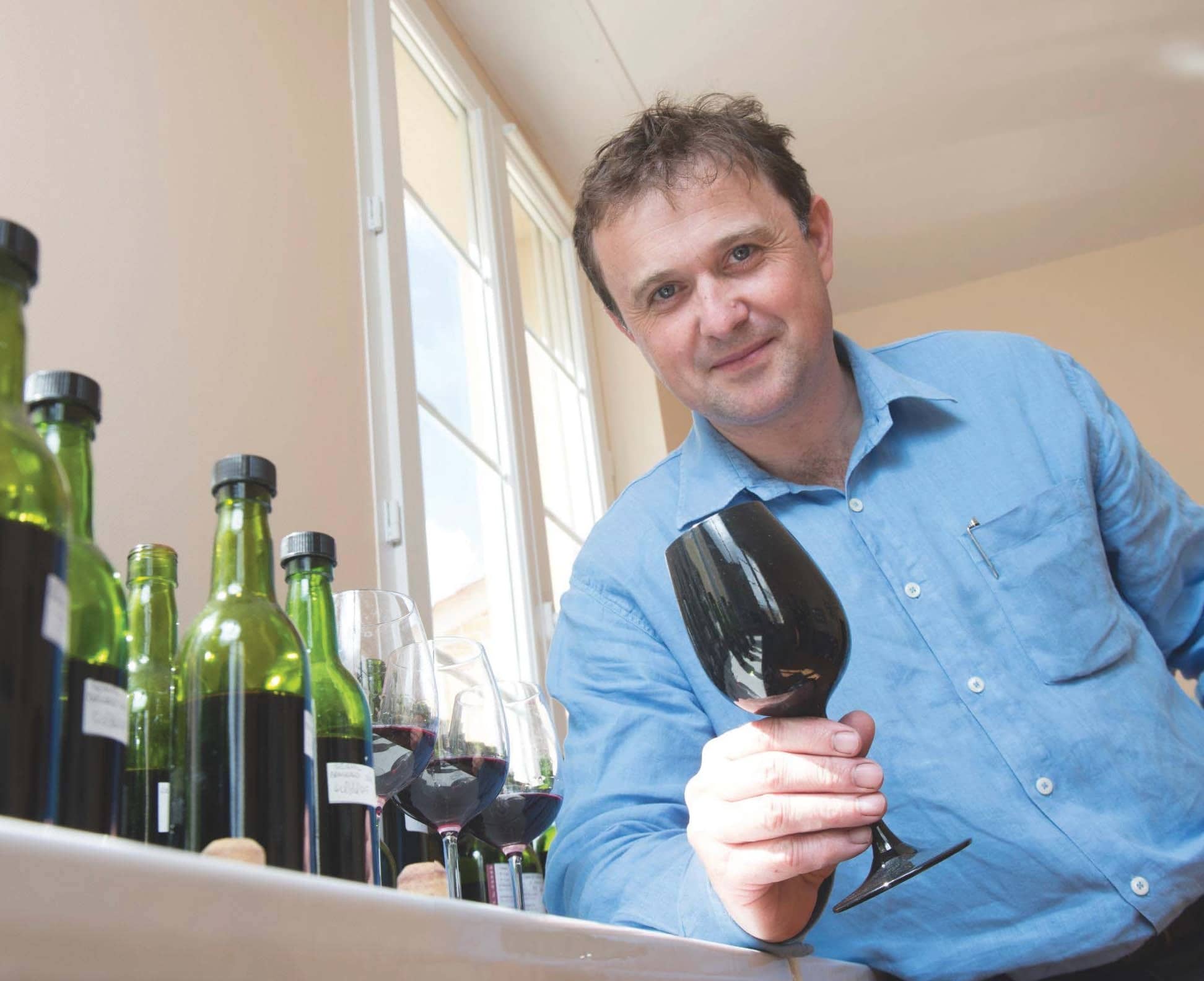 Today, Eric consults more than 180 estates, who you may have heard of: Château Mouton-Rothschild, Château Latour, Château Lafite-Rothschild, Château Margaux, Château Léoville Las Cases… and so on. Very talented, Eric also consults for smaller Châteaux : his advices are added value to this wines, and are highly sought after!
Château Haut-Bellevue, Château Lalaudey and Château La Gravière Grand Poujeaux are all consulted by Eric and located in the Moulis appellation. Moulis is located between Margaux and Listrac-Médoc, on a plateau of gravel and silt on a layer of limestone or silt on clay. It gives complex wines, elegant, robust, and round with soft tannins that give a pleasant and velvety texture.
Eric's style is to let the terroir express itself: he wants the personality of the place to be expressed, as well as the complexity: a complexity that will depend on the quality of the terroir, the age of the vines, etc. He seeks to understand the terroir, which will guide him in the blending of his wines.
A little bit older than Eric is another consultant, famous for another type of work.
MICHEL ROLLAND
Michel Rolland, a native of Libourne, grew up like Eric Boissenot in a family winery: Château Le Bon Pasteur, in the Pomerol appellation. He also studied oenology and graduated from the University of Bordeaux at the age of 25. He** first opened an analysis laboratory, which back in 1973 did not exist**, and then plunged a little more into consulting: he now has more than 250 properties to consult, on 4 continents.
The super-tuscan Ornellaia in Italy is among his clients. In Bordeaux, he is much more present on the Right Bank, particularly in Pomerol.
Among the Châteaux he consults are Château Angelus, Château Ausone, Château Le Pin and Château L'Evangile and he also consulted for Robert Mondavi, a Californian winemaker who joined forces with the Rotshchild family to found Opus One.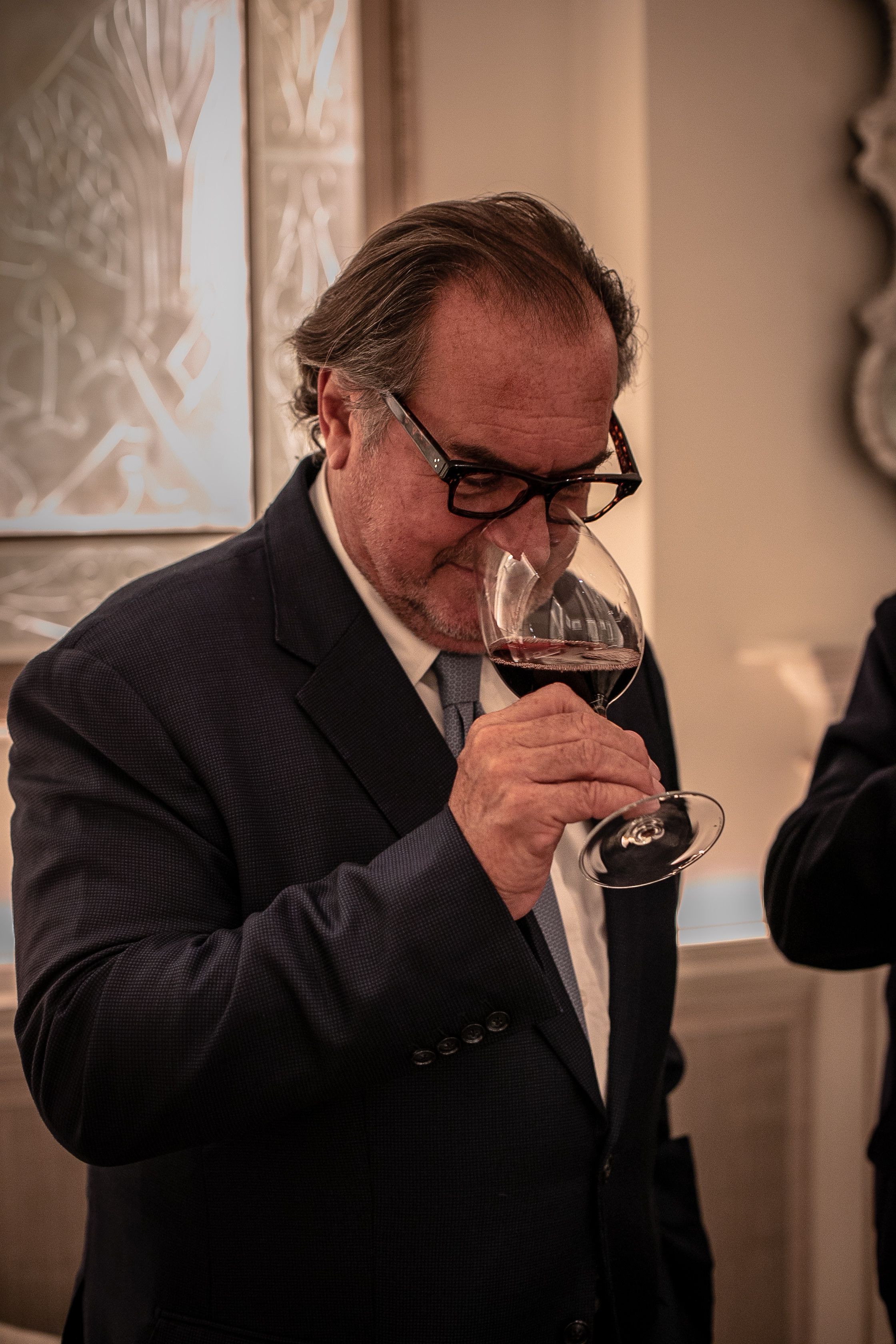 Michel Rolland has revolutionized the world of Bordeaux, probably together with another well-known figure, now a little more discreet: Robert Parker. Both men appreciate the same style of wines: ripe, round, and powerful. Rolland's guiding principles tend to result in rich wines with ripe fruit and plush structure. Critics charge that his wines all taste the same, but his style has been well-received by consumers. Much of winemaking's progress in recent decades is thanks to the global sharing of ideas, and Rolland has played a key role in that. Like any personality, he will have his detractors but what is certain is that Michel Rolland is a part of that fame that Bordeaux continues to represent.
Borderac carries Château Prieurs de la Commanderie, in Pomerol appellation, which is consulted by Michel Rolland, and an estate of the Vignobles Fayat (who also owns Château La Dominique, right next to Château Cheval Blanc).
Today, Michel Rolland, age 74, has trained a new oenologist who is also at his side: Julien Viaud. An oenologist who follows in the footsteps of his trainer... to be continued!
BORDERAC
As for our right-hand man, despite the traditional spirit that Bordeaux is and represents, Borderac is for us a committed partner, always listening to the changes in the vineyard and the rise of new generations, such as Nea Berglund.
Nea, who comes from a family winery who owns Château Carsin in Cadillac Cotes de Bordeaux, chose to create a range not traditional Bordeaux wines: she developed 5 wines, all organic, that are not filtered, not fined, fermented in open-top vats or in amphoras…
Her mindset is: always trying new things! Her wines are definitely not the traditional Bordeaux blends, and we are so glad to work with Borderac, that can find gems like that. More details to come in one of our next articles!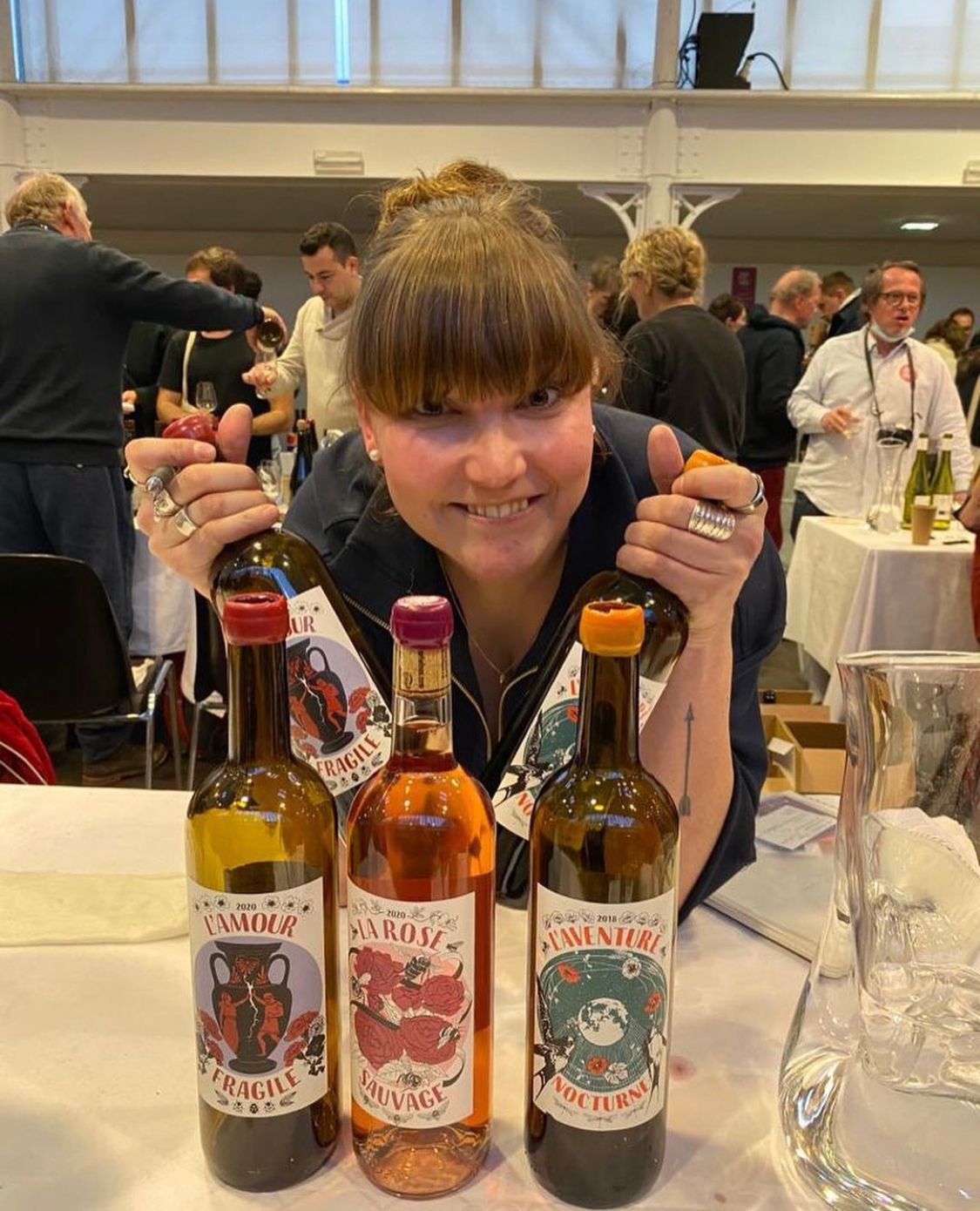 Added Recently
October news..
September news..
June news..
Meet Bruno
When I worked in the family Domaine in Meursaut in the 80s, I had the good opportunity to meet Alain Chapel, an incredible chef who in turn, inspired a generation of chefs. Twice a year, Alain would invite winemakers for what one could say..