COTEAUX CHAMPENOIS LOVER
Coteaux Champenois is getting more and more popular these days, after being forgotten so many years, due to the growing popularity of Champagne. Today, the production at a regional level is about 150000 bottles, to more than 300 millions bottle of Champagne.
One of producers, Florian Gondé, told us that he hopes to see this wine reappear in the production. But mostly his dream : if he could, he would only do that !
His Coteaux Champenois white, made from 100% Chardonnay, is aged 18 months in barrels under veil, is complex, incredibly long, tense, with white fruits notes. A true marvel, that he will develop in red - released in 2024!
His production of Coteaux Champenois white represents 1200 bottles, out of the 5000-15000 bottles produced every year. With less than 4 hectares, it is the smallest estate in our Champagne portfolio!
In biodynamic since 2013 and located in Taissy (Ruinart's leading vineyard), Florian also produces amazing Champagnes : Blanc de Fût, vintage wine and single vineyard, 100% Chardonnay aged in secretly acquired American oak barrels, following the Solera system.
Discover the full range here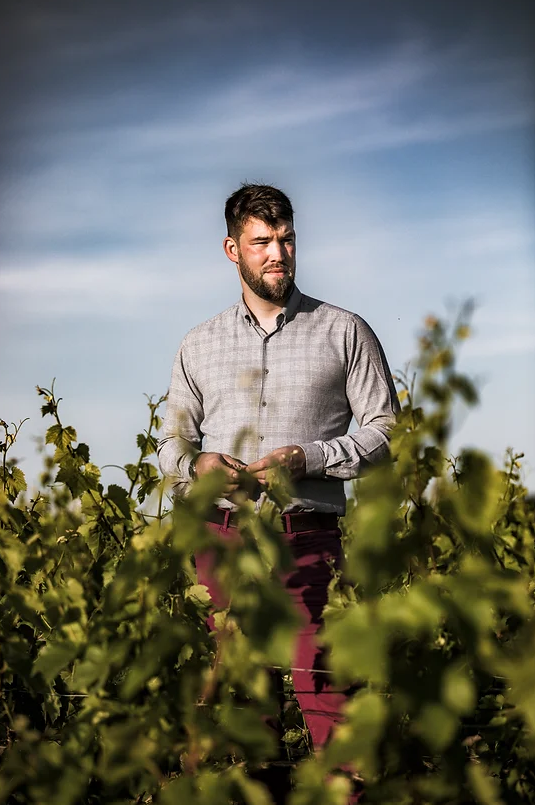 CHOUILLY, KINGDOM OF CHARDONNAY
Chardonnay is THE white grape of Champagne and specially in the Côte des Blancs, where it rules the vineyard : 95% of the area is planted with Chardonnay.
Chouilly, right outside of Epernay, is one of the 17 Grand Cru villages (out of 300 in Champagne, and 6 located in Côte des Blancs!), and is particularly known for its terroir, well suited for the Chardonnay.
In the North of the Côte des Blancs, on a limestone terroir and at the end of the Avenue de Champagne is one of our "Chardonnay only" winemakers, producing only Grand Cru.
Champagne Genet is characterized by this purity of the expression of the Chardonnay, along with a texture and a tension in the wines, coming from the Chouilly terroir.
As the same tension can be found in all of Genet's champagnes, this is particularly highlighted in Michel Genet BB Nature : BB stands for Blanc de Blancs, a 100% Chardonnay Nature, with 0 dosage. The tension and the acidity are coated with the finesse of the bubbles and the creaminess coming from both the terroir and the ageing on lees, and it is superb!
Discover the full range here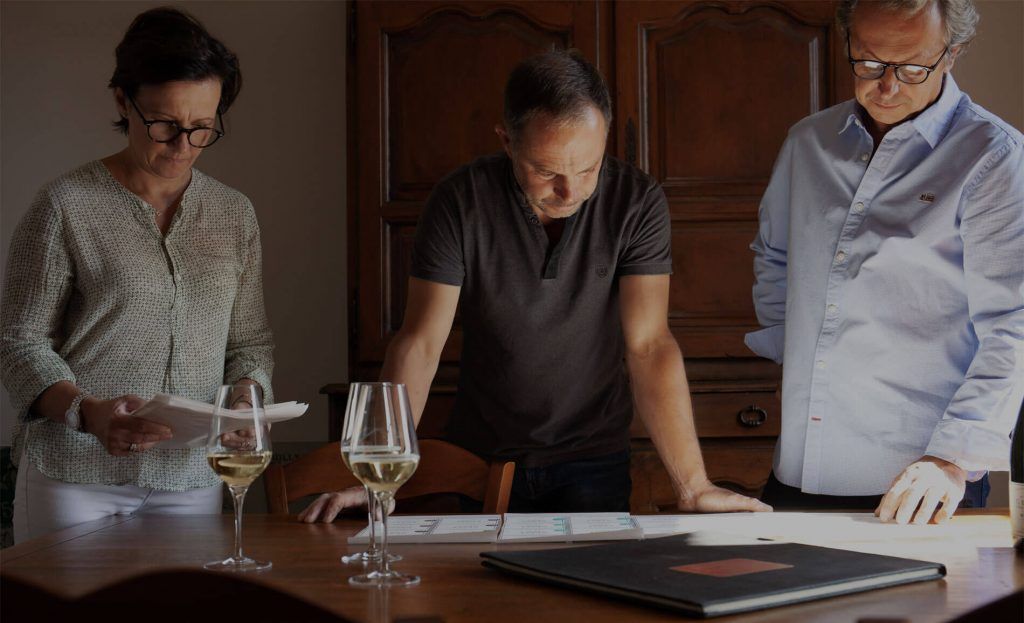 HANDCRAFTED CHAMPAGNE
Guillaume Marteaux is a true man of the land : he started his winery and his vineyard from scratch, with only 1 ha at the beginning and no cellar to vinify. It took him 7 years to build his chai, with his own arms.
Guillaume is convinced about the power of plants in healing his vineyard and the quality his grapes : for him, the relations between plants are extremely important.
Being biodynamic since 2018 and following his guidelines of using his hands, he produces his own biodynamic products : plant fermentations, extractions, oak bark, volcanic rocks, valerian juices and other preparations are all made by himself and stored in a chest, deliberately thick to block any electromagnetic wave.
Now with 8 hectares, Guillaume wants to produce the most natural Champagne possible, reflecting his terroirs of Bonneil and the natural circus he's located in.
Discover the full range here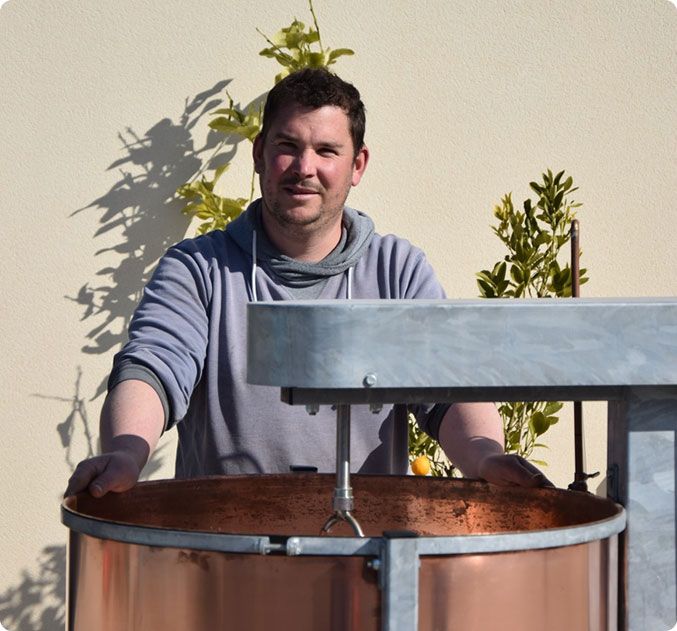 PATIENCE IS A VERTUE
As it is not a secret that Champagnes are aged for years in chalk gallery, there are some producers that have more patience than others.
For one of our producers, it is more than 30 vintages that are sleeping in the labyrinth underneath the winery, patiently waiting to be opened.
Since this family was established in 1955, the philosophy remains patience.
Known for having an impressive collection of back vintages, from 1976 to 2007, Didier Vesselle can wait as long as needed, until he decides that the wines are ready.
In Bouzy, terroir of Pinot Noir known for its Coteaux Champenois red, it is often that the ageing of his Champagnes lasts for 5 years and more : his cuvee Les Hauts Chemins, single vineyard of Pinot Noir, is aged for at at least 10 years !
We had the occasion to taste the 1988 vintage : surprisingly delicate and lively, still very complex, true marvels are hidden in Didier's cellars.
Discover the full range here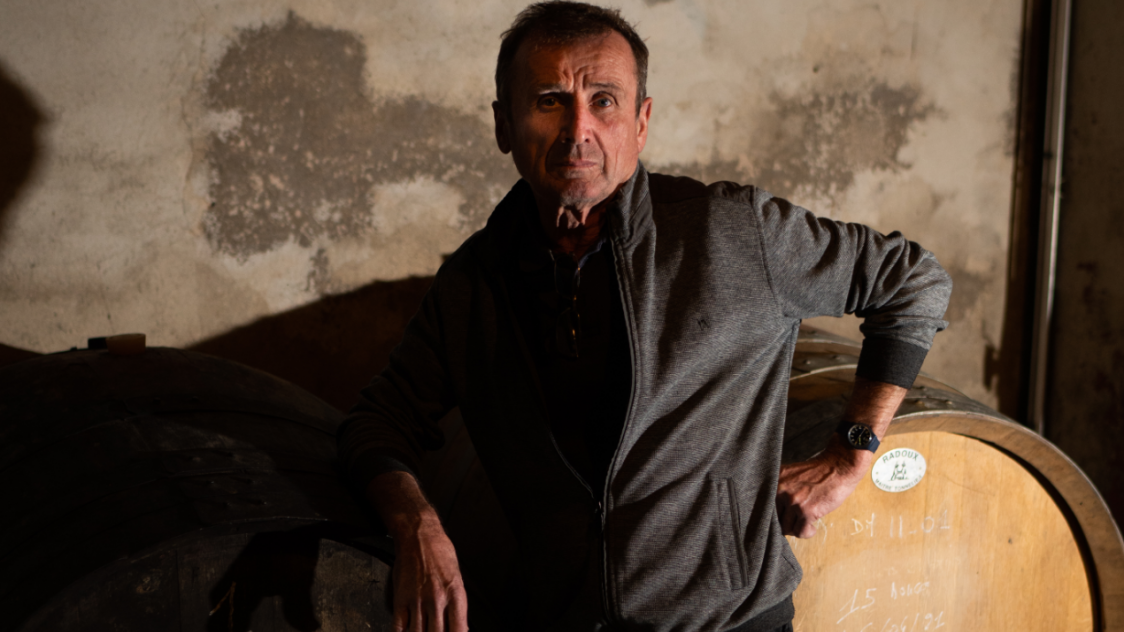 Added Recently
October news..
September news..
June news..
Meet Bruno
When I worked in the family Domaine in Meursaut in the 80s, I had the good opportunity to meet Alain Chapel, an incredible chef who in turn, inspired a generation of chefs. Twice a year, Alain would invite winemakers for what one could say..