VINTAGE '23
Fall is here, although in France it took time to settle in.
September has been the hottest month on record in France since 1949, with an average heat of 77°F. The days getting shorter contrasted with the Indian summer atmosphere that accompanied the harvest. Despite the sunny conditions, picking was sometimes rushed to avoid episodes of heavy rain.
The word that defines this 2023 vintage: heteroclite. From one region to another, we note many differences, which our winemakers have also pointed out to us.
It's time to take a detailed look at the most important moment of the year for the wine industry.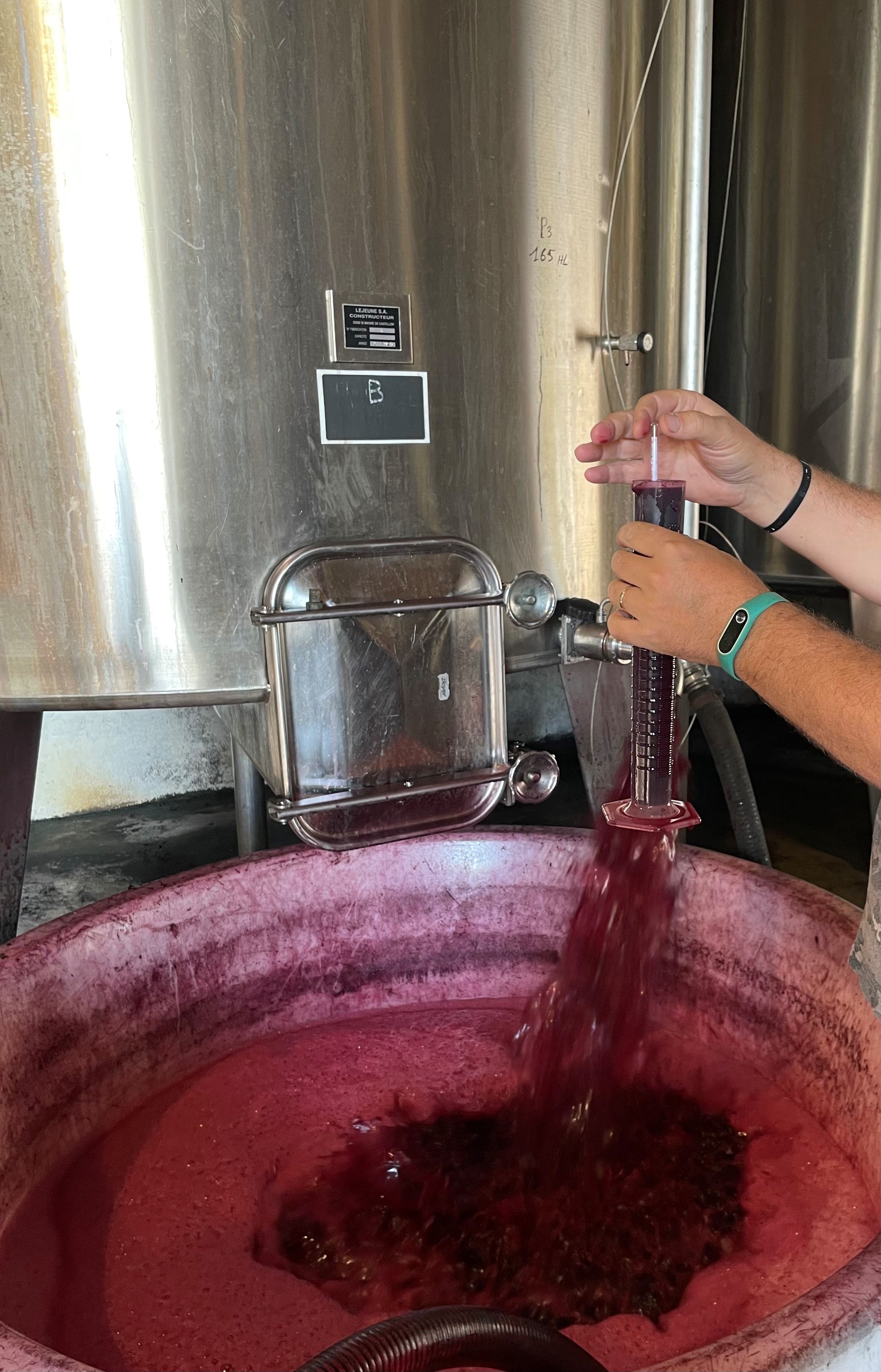 A VINTAGE WITH DISPARATE HARVESTS
For many, vintage '23 has been a very technical vintage, where precision and timing were essential.
No major frost or hail event is to deplore this year, but a rainy spring that lasted until June in many regions, with a shy peak of Summer at the beginning of July. Rain started again. Then a heat wave took place at the end of August, that continued in September, right before harvest. However, threats of heavy rain forced growers to hurry to bring in the grapes.
Volumes are here, in line with 2022 : the French Ministry of Agriculture indicates a national production estimate of 46 millions hectoliters, comparable to the year 2022.
Let's take a closer look!
Alsace's weather was changeable : alternation of good weather and rain, heatwave along with drought... The vintage was early and started 6 days earlier than last year. The rain in September forced the winemakers to bring in the grapes quickly, to avoid any health problems. The quality is nevertheless there, and the quantity looks to be a bit higher than in 2022 (which was one of the smallest in the last 10 years!).
Champagne is back on track, with a production similar to 2022: the grapes are twice as big, with a record average weight of 0,5 lbs ! For many, it's a Chardonnay year, with healthy, ripe grapes and beautiful aromatic expression. The Pinots suffered a little more from the lack of heat throughout the summer, with the heatwave in September stalling the ripening.
Bordeaux, known for its humidity, has probably been one of the most impacted region by mildew, however in an uneven way. At Chateau de Cach in Haut-Médoc, no mildew was, listed! Although the Right Bank and its predominant Merlot grape suffered, it appears the Left Bank and the Cabernet Sauvignon are a success.
The Loire Valley is expected to produce 21% more than last year! The harvest was a little more complicated because of the sorting required due to the combination of heat and rain. Mathieu Fleuriet in Sancerre is very satisfied with this year's harvest, both in terms of quantity and quality: a very fine vintage for Sancerre!
Southern Rhône winegrowers had a stellar 2023 harvest : after a heatwave, the end of august was marked by cool nights and daytime temperatures that were more in line with normal, favoring good ripening progress. White grapes were harvested first, before a beneficial rainfall for the reds. This helped to unlock ripeness and bring a little amplitude to the wines. This meteorological blend has winemakers excited about this year's high-quality wines.
In the Northern Rhône, the situation is mixed. While grape quantity is overall lower than expected, quality remains satisfactory. Locally, hailstorms hit the south of Crozes-Hermitage in July, and intense heat reduced juice quantities overall. Nonetheless, 2023 is seen as a success : for example, Courbis's Saint-Joseph are outstanding, with an aromatic signature reminding of 2020.
All in all, the 2023 Rhône vintage holds promise. Southern Rhône expects both quantity and quality, while the Northern Rhône grapples with quantity challenges but maintains quality. Anticipate excellent wines from the Rhône region this year!
The Languedoc region is facing major crop losses: -15% compared with last year. This was due to hot weather and a lack of water, which prevented the grapes from swelling. Harvesting in the scorching heat also had to be carried out quickly. The quality is nonetheless there, with very nice aromatic concentrations and good tension!
After many complicated years impacted by frost and hail, Jura has gained hope again. A beautiful crop, with no health issue, significantly more consequent than last year : 35% increase in production! And with the volume comes the quality. Patrick Ligeron from Domaine des Carlines is very happy, quality and quantity wise. For him. the rain came at the time to unlock ripeness, and this vintage is going to compensate the vintage 21!
We are finishing this Tour de France by the most scanned region : Burgundy. And as its Jura neighbor, the crop is excellent. Stocks will be replenished! It is a generous vintage, with juicy grapes, both in Pinot Noir and in Chardonnay. Summer heat did not spare Burgundy, but the rainy spring contributed to the vines reaching an excellent level of maturity. This resulted in a gratifying vintage in terms of both quantity and quality, following a similarly bountiful 2022 vintage. The conditions were unique, characterized by scorching temperatures, yet optimal ripeness was reached. We're pleased to announce that we will have wine available for sale!
It is now the calm period after the storm, when the wines are vinified and prepared for the ageing. This challenging vintage is promising, and feel free to reach out to us if you have questions about a specific region / estate!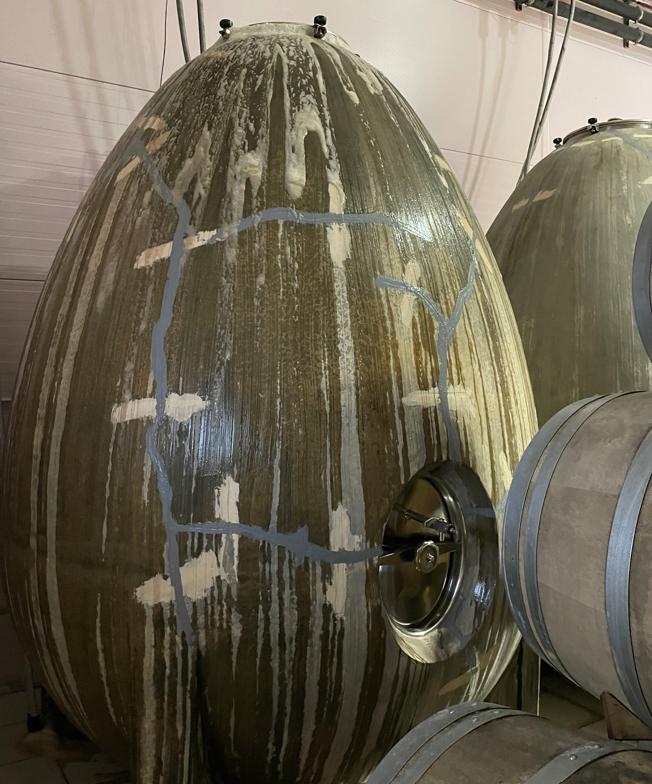 HEAD IN THE STARS WITH MAS ONESIME
In the heart of the Faugères appellation, in the guarrigue, nestles Olivier Villaneuva's domaine, 3rd generation of this estate. Upon his arrival in 2013, he converted the entire estate in organic, followed by the biodynamic certification in 2020.
This is important for him for two reasons: to protect future generations, and to protect the terroir of Faugères, composed of schist where bedrock outcrops. It's a particularly fragile soil, which gives the wines fabulous smoky aromas, reminiscent of those of Priorat in Spain.
Olivier grows Syrah, Grenache, Mourvedre, Carignan and Cinsault, and the entire range is fresh, powerful and full of finesse, all bottled as a specific Jour Fruit, important in the biodynamic calendar.
The Jour Fruit cuvée is one of the most successful: 55% Cinsault and 45% Syrah, fruity and elegant, with the aromatic expression of schist.
A stunning wine, whose label has an astrological explanation: in biodynamic viticulture, we speak of Jours Fruits** when the moon passes in front of the fire constellations (Arius, Leo and Sagittarius)**.
A wine we urge you to discover, and one that will fascinate astrology buffs!

Added Recently
October news..
September news..
June news..
Meet Bruno
When I worked in the family Domaine in Meursaut in the 80s, I had the good opportunity to meet Alain Chapel, an incredible chef who in turn, inspired a generation of chefs. Twice a year, Alain would invite winemakers for what one could say..