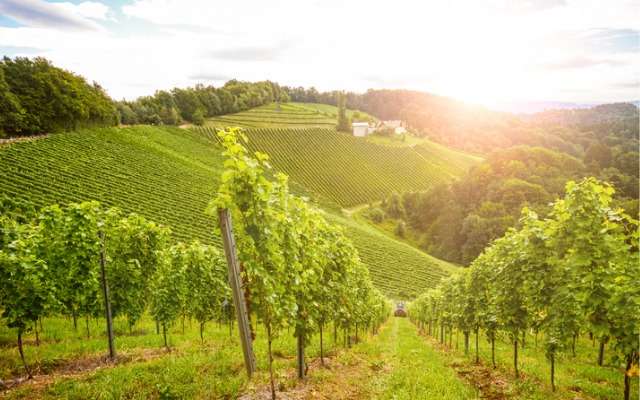 Sessantacampi, Doc Pinot Grigio Delle Venezia , White
Sessantacampi, Doc Pinot Grigio Delle Venezia , White
The Zago family has always lived along the Piave River, committed to farming and passing their expertise, traditions and values of the soil and the world of winemaking from one generation to the next. From the vineyard and the harvest to the winemaking and bottling: the supervision and direct management of all stages of production make it possible for them to guarantee traceability throughout all processes. Sessantacampi is niche manufacturer with whom you can relate directly, whose strong suit is craf
The story
The elegance of Pinot Grigio is immediately perceived: distinctly refreshing and fragrant. These characteristics are savoured on the palate with a flavour that is earthy and zesty. An excellent wine to drink with meals.
Vinification
The cultivation system used is the Sylvoz method, then grapes are fermented in steel tanks.
Specifications
Alcohol content: 12,5% vol.
GM: No.
Allergenes: Contains sulphites. Does not contain egg or egg products. Does not contain milk or milk-based products.